LifeStone™ Ordering Stages
---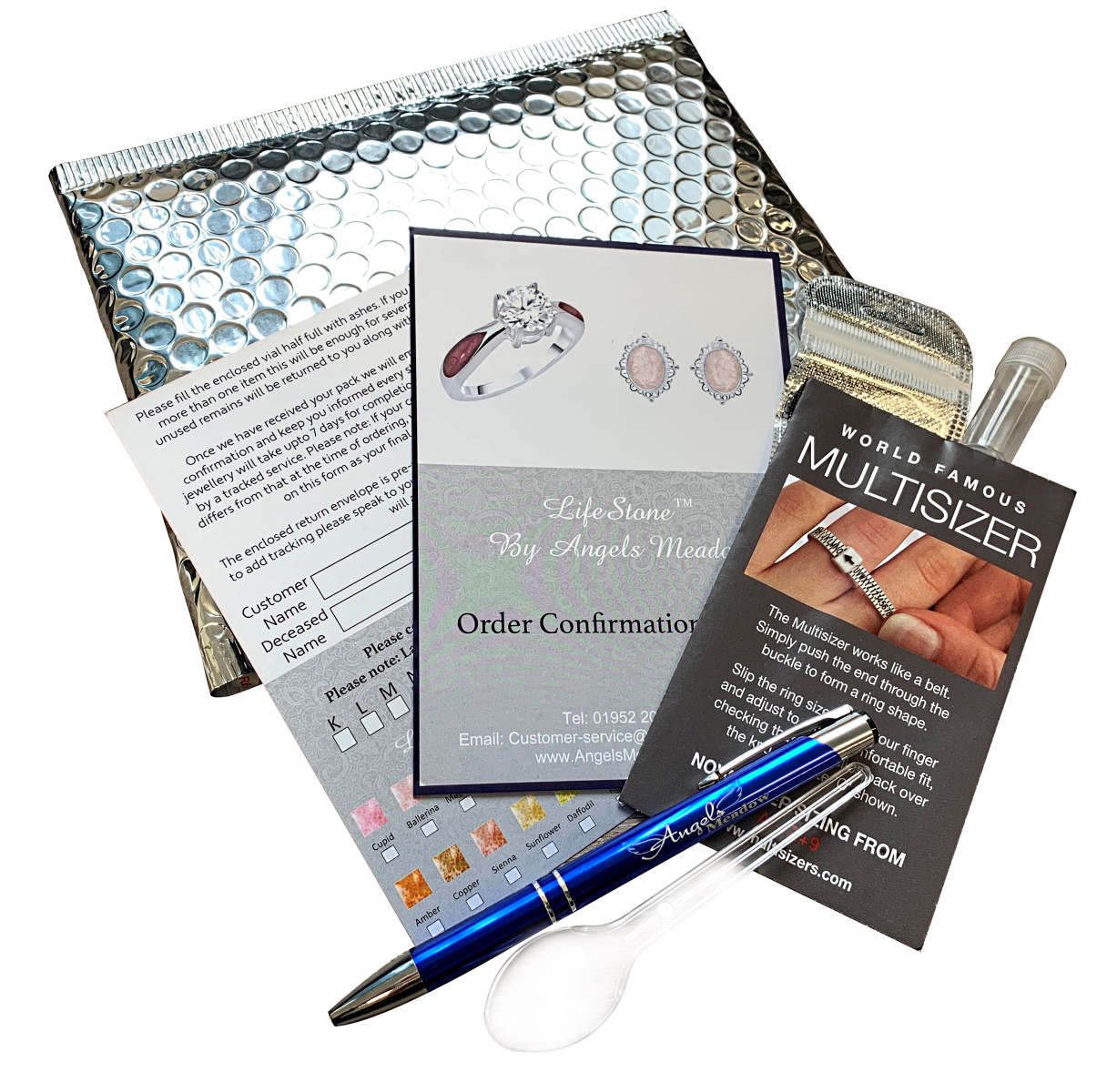 Angels Meadow has a large and ever growing selection of LifeStone™ cremation ashes Jewellery to choose from
Once you have selected and ordered your chosen piece we will send out an ashes collection kit that includes the following:
Small Plasitc Spoon
Ring Sizer (If Required)
A Sealed Vial for your loved ones ashes
Order confirmation form and pen
Free post return padded envelope
Your kit will usually arrive the following day.
Resin Colour Choices
---
We offer twenty LifeStone™ colours for our ashes jewellery, which are available in an array of stunning shades of pinks, purples, blues, greens, oranges, yellows, red, natural, white and black. We have carefully put together this selection of colours to give our customers the best choice for their ashes memorial jewellery.
Each piece is individually handcrafted and there maybe slight variations in colour to the finish.
Diamonds
---
When we created the LifeStone™ we wanted it to be more than just another piece of ashes jewellery that is available on the market today. What makes our ashes jewellery unique and special is every piece is handcrafted using genuine diamonds.
These diamonds are mixed into the resin along with your loved ones ashes to create an amazing stone that is known as a.....
LifeStone™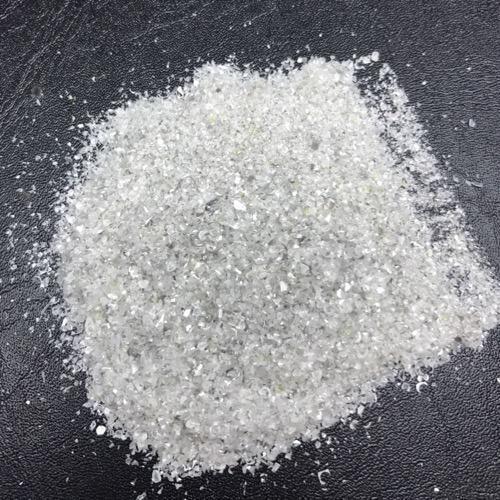 Making Your LifeStone™
---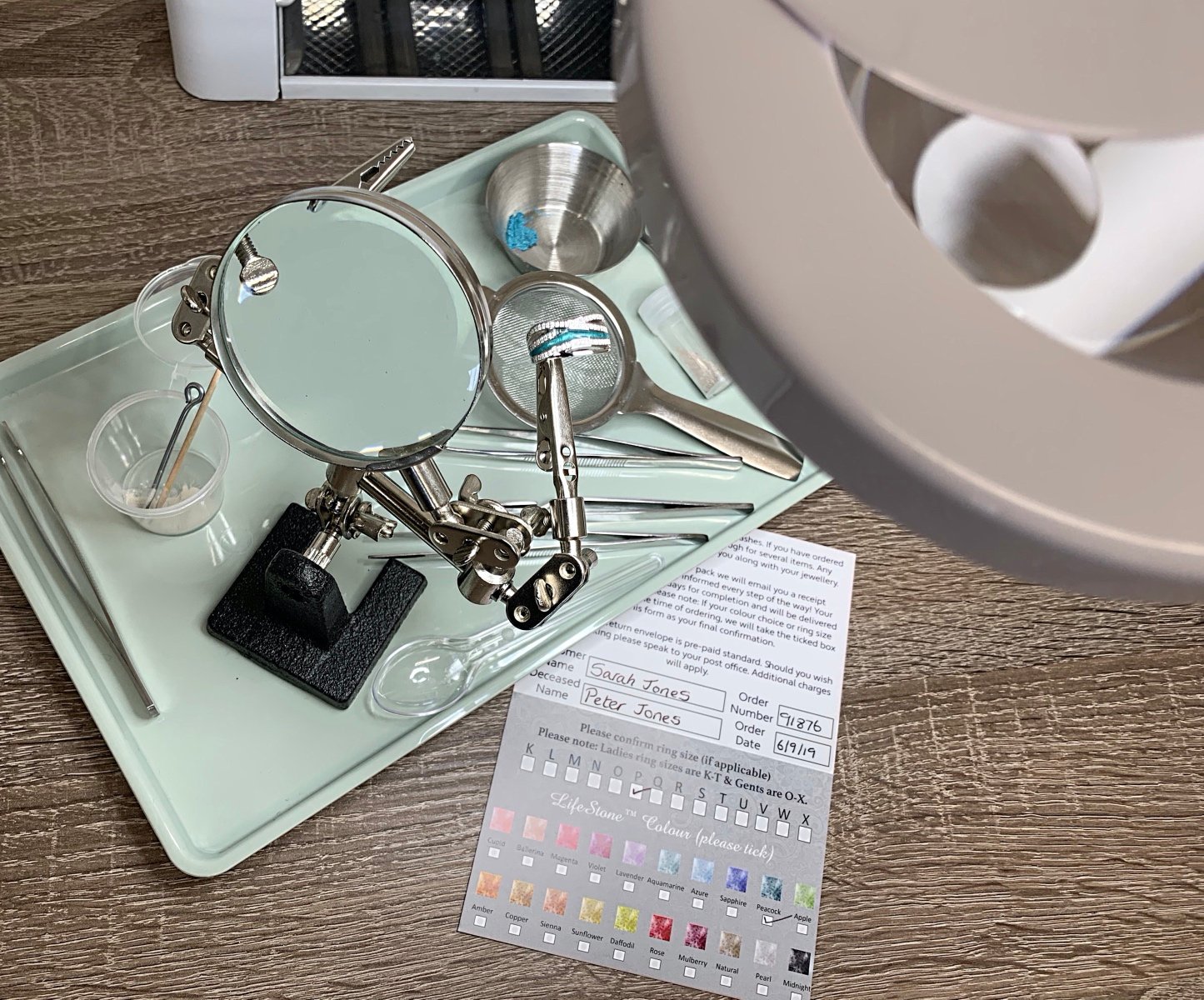 Once we have recieved your ashes collection kit back we will inform you immediately by email and then begin making your ashes jewellery.
This stage of the process takes up to 7 days as standard but we do have the option for an express 24hour service if your order is urgent.
Your ashes will be treated with the utmost dignity and respect whilst in our care. No two customers ashes jewellery are ever made at the same time so you can be sure that the ashes in your jewellery are your own loved ones. We also provide a certificate of authenticity for added peace of mind.
As soon as your ashes jewellery is ready we will be back in touch by email.
We understand how precious your loved ones ashes are and will never leave you in the dark for days. Communication is a policy we are passionate about and it is our promise to you.
Despatch
---
Once your ashes jewellery is complete and you have been informed it will arrive beautifully presented in luxury branded Angels Meadow packaging. Our packaging makes LifeStone™ Jewellery a perfect gift.
Your cremation ashes jewellery will arrive on a next day courier service and you will be informed by email or text message of your tracking information.